Expert Work Done in Our Service Center
Your vehicle should be taken care of by a team that you trust. At Matthews Currie Ford Co. in Nokomis, FL, we have customers coming from Venice, Sarasota, and Bradenton, FL because they trust the work that we do. We make sure our service center is staffed by experts who are more than capable of what is asked of them. We know how important servicing your vehicle is, and we want you to know that we are here when you need it.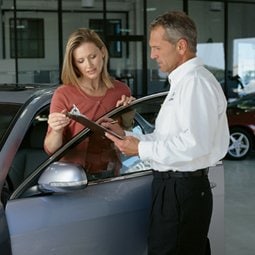 Routine servicing is one of the most beneficial things you can do for your vehicle. We make sure that your vehicle can perform the best that it can for as long as possible. When you bring it to us we can be sure to check the brakes, change fluids, and inspect the tires so that you don't encounter a bigger problem further down the road.
We want your servicing to go as smoothly as possible, from beginning to end. Which is why we let you schedule your service from our website . Once you realize that your vehicle needs some help, you can immediately start the process from anywhere. By filling out five simple details, you can make your appointment.
When your new Ford vehicle starts to feel a little rough, make sure you let us take care of it. Your vehicle should ease some of the stress of your life, but if you neglect routine maintenance, your vehicle will deteriorate and eventually will break down. Our team will make sure your vehicle serves you the best that it can.